Welcome to TV Fan Forums
Register now to gain access to all of our features. Once registered and logged in, you will be able to create topics, post replies to existing threads, give reputation to your fellow members, get your own private messenger, post status updates, manage your profile and so much more. This message will be removed once you have signed in.
Login to Account
Create an Account
RED
Started by
King123
,
Oct 22 2010 09:53 AM
#1
Posted 22 October 2010 - 09:53 AM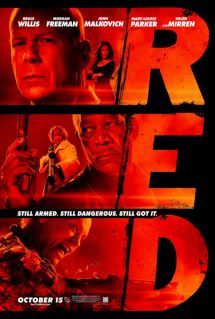 Red
With
Bruce Willis
Morgan Freeman
John Malkovich
Hellon Mirren
--
Very action filled. and very funny at the same time.
King123's Offical rating

:

A
---
#2
Posted 27 October 2010 - 07:15 AM
Thanks for the critique King... I look forward to seeing this one!

---
#3
Posted 02 November 2010 - 03:03 PM
Me too! I love Helen Mirren!

---
---
0 user(s) are reading this topic
0 members, 0 guests, 0 anonymous users