So rumour has it that another ALLSTAR edition is coming out soon (actually its been confirmed).
SO, with that said, WHO would YOU put on the show...
I got really bored, so I went a little bit further then you guys probably will, But oh well... here is my list..
-
Just name a few if you dont want to make a FULL list..
(And what do you think about mine?)
Lillian... the Girlscout ranger.. Possibly one of the most annoying Contestant ever.
Tyson... Man, he got under almost EVERYBODY's Skin..
GC... Complained more than anybody else in the history of the show.. reason he got 14th place.
Johnny- Who would lie saying his G-MA died? come on..
Sue Hawk.. I know shes been on 2 seasons too.. but Who else could fill the role of most hated? (besides richard)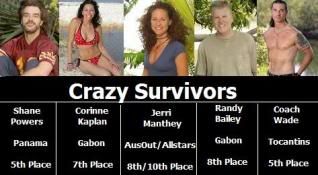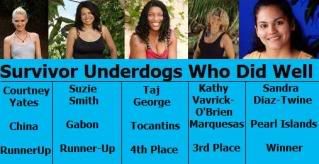 And, I loved Sugar.. but she didnt really fit into any of my categories.. so Im throwing her in there!
For me, Saundra is one of the best players in the history of the show... she snuck around and nobody ever knew that she ease-dropped on almost every single conversation...
And I didnt relize it, but I got 11 Women/10 men...