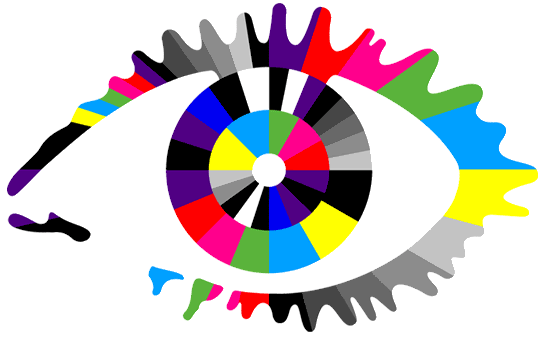 The new BB8 eye...
I quite like it actually, certainly more than the last couple on first impressions - supposed to be linked to a TV test card.
Designer Dainel Eatock, who has the monopoly on designing BBUK eyes, has been interviewed about it by the Daily Mirror:
The brief:
"embrace all colours within the spectrum, opposites, complimentaries and all shades in-between." (i.e. don't be racist!)
How would you describe your new design for the logo for BB8?
Centrifugal Inter-locking RGB Rainbow Test Card.
It`s brighter and more fun than previous idents - was that a deliberate plan?
The colours are very specific to the TV test cards that used to be broadcast to enable television cameras and receivers to be adjusted to show the picture correctly.