Soap Contest Winner Earns 'Days' Role
by Michael Schneider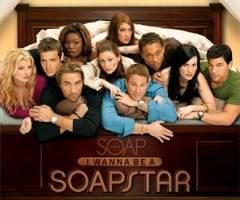 'I Wanna Be A Soap Star' -- Season Three Cast
SoapNet has ordered a Fourth Season of the reality contest, "I Wanna Be a Soap Star" -- and this time, the winner will wind up on NBC's "Days of Our Lives." It's the first time the Disney-owned cable station has featured a non-ABC soap opera on "I Wanna Be a Soap Star."

Past soap opera participants have included ABC's "All My Children," "One Life to Live" and "General Hospital." The sudser, 'Days,' is already a major part of SoapNet's schedule. Repeats of the popular serial have aired on the SoapNet since 2004, in what was then a groundbreaking agreement.

"We've done three ABC shows, and we were eager to do one of our other shows," said SoapNet general manager Deborah Blackwell. "The 'Days' team was extremely supportive, and ['Days' executive producer] Ken Corday wanted it to happen."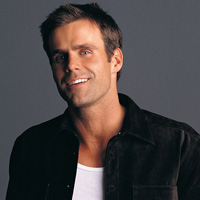 Host Cameron Mathison
The Fourth Season of "I Wanna Be a Soap Star," which begins production in May, will follow 10 aspiring soap actors who compete for a role on "Days of Our Lives." Returning again as host will be "All My Children" Thespian Cameron Mathison.

"I think it's wonderful that they stepped up to promote a show that's not on ABC," Corday said. "It seemed like the stars were aligned. Hopefully we'll end up with a really good actor to star on the show. From there, who knows where it might go."

The new edition will, for the first time, include at-home voting by viewers, who will play a role, along with the show's judges, in choosing the winner. Also, the finale of "I Wanna Be a Soap Star" will be telecast live for the first time.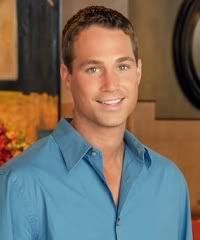 'Soap Star' Season Three Winner Mikey
In another first, the Fourth Season of "I Wanna Be a Soap Star" will include "Days of Our Lives" Head Writer Hogan Sheffer as one of the judges (no other head writer has filled that role). Talent Manager Michael Bruno and Actress Debbi Morgan also serve as judges.

"'I Wanna Be a Soap Star' is great for our network and the soap genre," Blackwell said. "Not only does it drive attention to the show it's casting a role for, but it brings in new viewers who are reality TV fans to our network."

Season Two Winner Alec Musser continues on "All My Children," while Season One Star Mykel Shannon Jenkins spent time on "General Hospital" and since then has guested on several primetime series. Mikey Jerome, who won the Third Edition, was given a role on "One Life to Live."

The fourth edition of "I Wanna Be a Soap Star" comes as SoapNet nears distribution in 60 million homes. The channel recently announced its first original scripted series, "General Hospital: Night Shift."