Are You Being Served?



Grace Brothers, a somewhat old-fashioned department store is the setting for this long running farce centred on the staff of the clothing department.

The plots were thin and they could only afford one set and a small cheap office for cutaway scenes, but the jokes kept coming. On the menís side of the department was the camp Mr. Humphries (John Inman) who declared ĎIím freeí whenever a customer needed attention. He worked alongside grouchy Mr. Grainger and the department junior Mr. Lucas.
In charge of the ladiesí cash desk was Mrs. Slocombe with her fluorescent rinses and Miss Brahms played by Wendy Richards who is better known now as Pauline Fowler in EastEnders.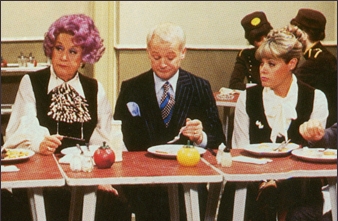 Who's deceased?



The following cast members are no longer with us: Alfie Bass (Mr. Goldberg), Arthur Brough (Mr. Grainger), Harold Bennett (Young Mr. Grace), Arthur English (Mr. Harman), James Hayter (Mr. Tebbs), Benny Lee (Mr. Klein), Debbie Linden (Old Mr. Grace's Secretary), Larry Martyn (Mr. Mash), Milo Sperber (Mr. Grossman), and Kenneth Waller (Old Mr. Grace). Despite any rumors that you may have heard, Mollie Sugden, Frank Thornton, John Inman and Nicholas Smith ARE still living, and doing quite well, actually.[/size]
http://mortystv.com/...ng_served.shtml